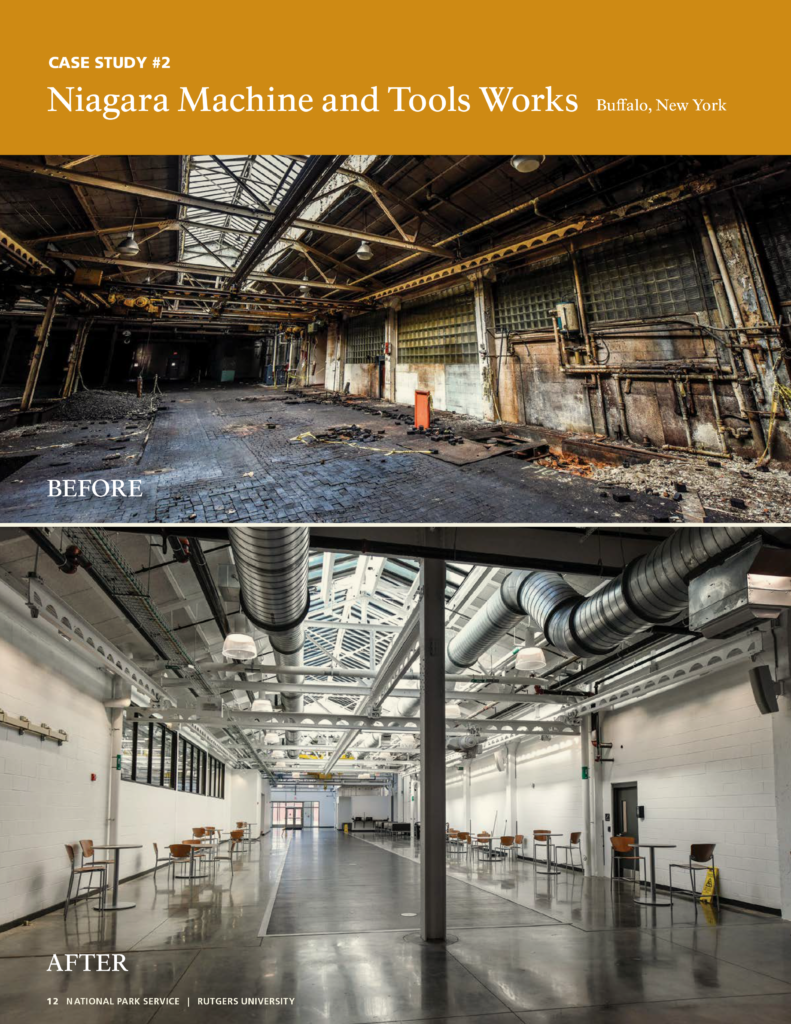 Celebrating Ten+ Years!  It's been eleven years since I launched Barbara A. Campagna/Architecture + Planning, PLLC and while many things have changed, my goal to work on "greening what's already here" continues to be met, often in places I never expected. 
Celebrating an Important Neighborhood-Changing Project
Great projects are sometimes honored for years. And we are finding that our transformation of the Niagara Machine & Tool Works Factory on the East Side of Buffalo is one of those projects. It is perhaps one of the projects that I am most proud of in my career because it not only revived a long vacant historic factory, it reactivated an entire community with its new uses of a workforce training center/community college and light manufacturing.
Each year the National Park Service evaluates the impact of the historic preservation tax credits on the American Economy: Only three case studies from around the country are included in the 2020 report which was published in 2021 and the Northland project was one of them! Annual Report on the Economic Impact of the Federal Historic Tax Credits for Fiscal Year 2020 prepared by the National Park Service. As per the report: Its reuse as an energy and manufacturing educational center maintains the industrial significance and aesthetics of the complex. The rehabilitation was the first step in the revitalization and reuse of one of Buffalo's great historic factory districts, and it served as a catalyst for the rehabilitation of two other factory buildings and planning for infill housing in the area.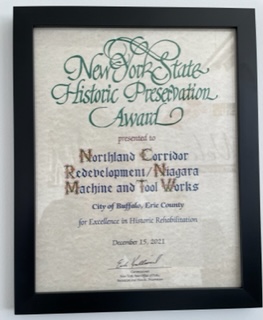 The project also won the significant New York State Historic Preservation Award for Excellence in Historic Rehabilitation for the Northland Corridor Redevelopment/Niagara Machine and Tool Works.  It's the highest preservation award given out each year in New York State.  I have been fortunate to win this award for two other projects in my career and each one has made a big difference in preservation in New York State. 
This project had a stellar team, led by the Buffalo Urban Development Corporation and prime A/E Watts Architecture & Engineering. I continue to be honored and grateful that I was invited to be the preservation architect on this project.