HAAS-LILIENTHAL HOUSE, Sustainability Management Plan
San Francisco, California
Listed in the National Register of Historic Places
Local Landmark
Click here to download the Sustainability Management Plan
The Haas-Lilienthal House, a pristine 1886 Victorian mansion with most of its contents intact, was designed by renowned Victorian architect Peter Schmidt, for members of the Haas and Lilienthal families, who were among the city's most prominent early residents. Listed in the National Register of Historic Places in 1973, and designated a San Francisco Landmark in 1975, it is an exuberant example of the Queen Anne style.
BAC/A+P developed "The Greening Plan,"  a Sustainability Management Plan for the house museum whose baseline target was to implement much-needed capital improvement projects while overhauling maintenance and stewardship policies and procedures.
A guiding premise of the Plan was that the House should meet energy and sustainability goals while preserving its character-defining and historically significant features. As a traditional building, the project evaluation was initiated by identifying and leveraging the original design features that contribute to the management of heat, air and light in the building. Each recommendation was evaluated against whether it could save energy and material resources, while respecting character-defining elements.
Recommendations for the strategic approach include steps to be implemented sequentially or in tandem depending on the construction schedule and funding campaign, including capital improvements, phased construction, energy audit, weatherization, development of a green housekeeping program, LEED-based maintenance and operations, major rehabilitation, and Net Zero goals. The project has been presented at major conferences such as the AIA and Greenbuild as an example of sound sustainable preservation management policies using LEED EB O&M.
Client: San Francisco Architectural Heritage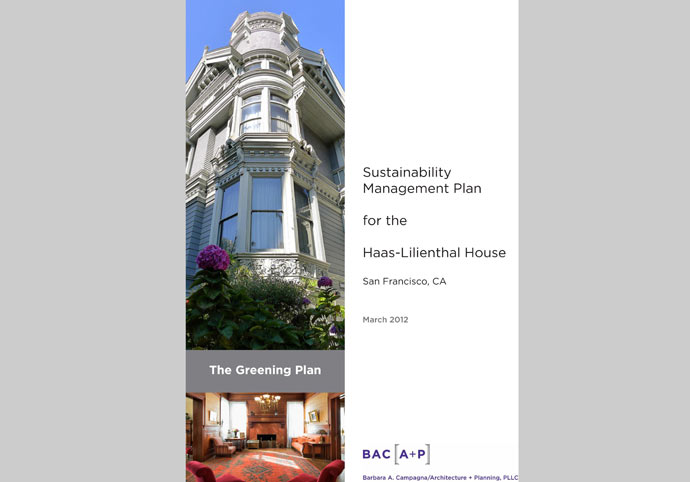 Cover of Sustainability Management Plan.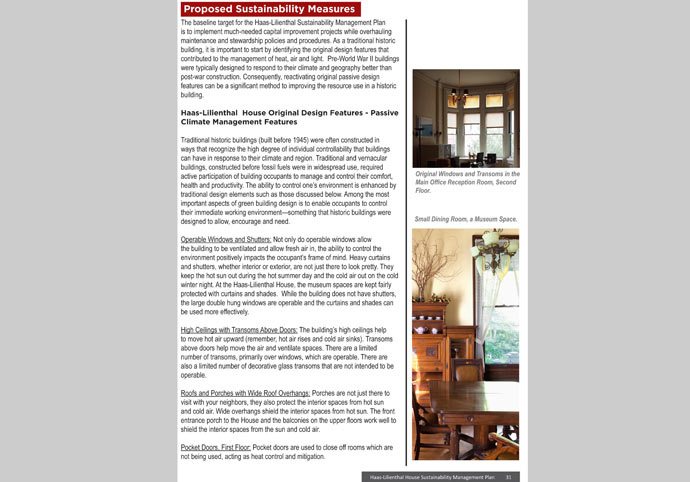 Typical page, "Proposed Sustainability Measures," Sustainability Management Plan.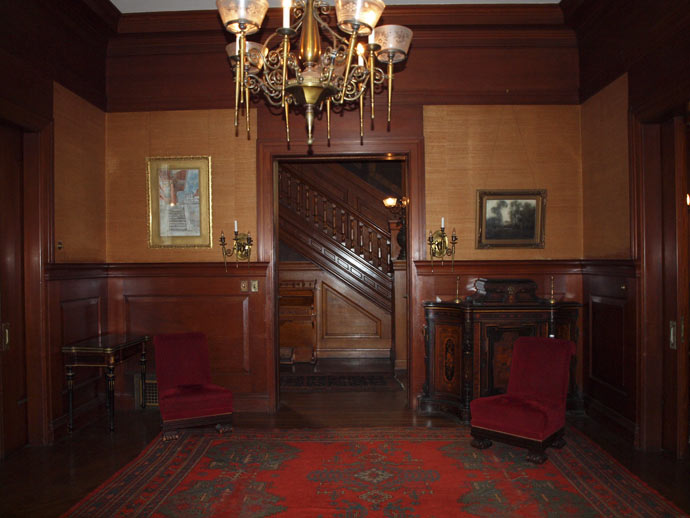 Typical museum space in the Haas-Lilienthal House.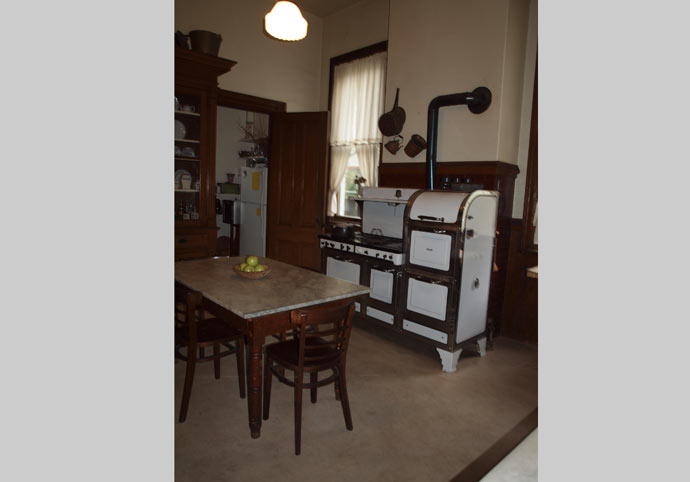 Historic kitchen in the Haas-Lilienthal House.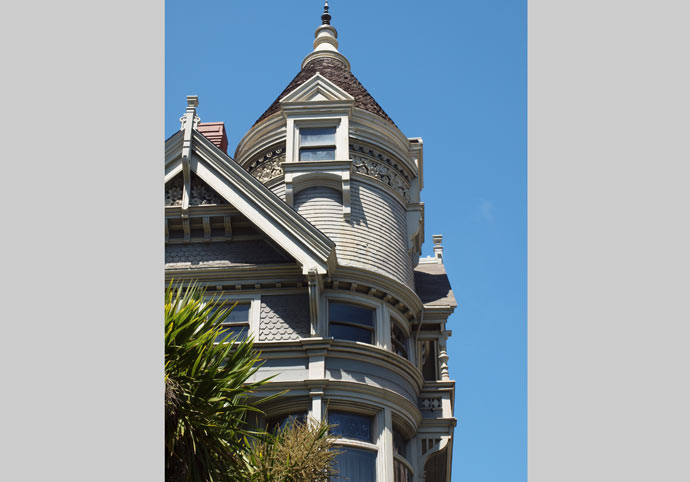 Turret on the  Haas-Lilienthal House.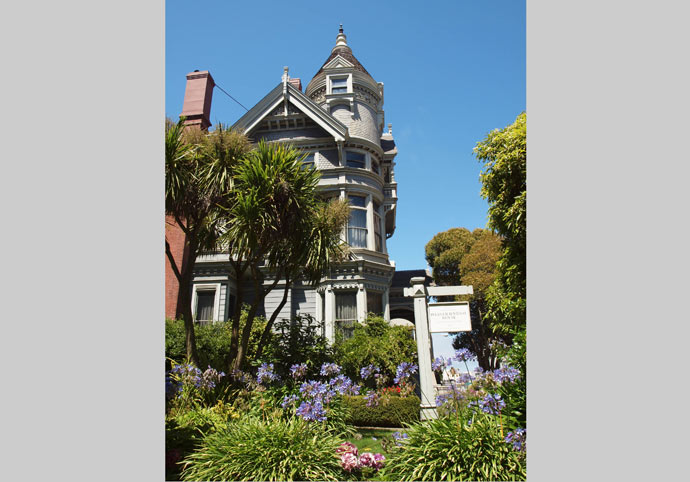 Front garden and main view of the Haas-Lilienthal House.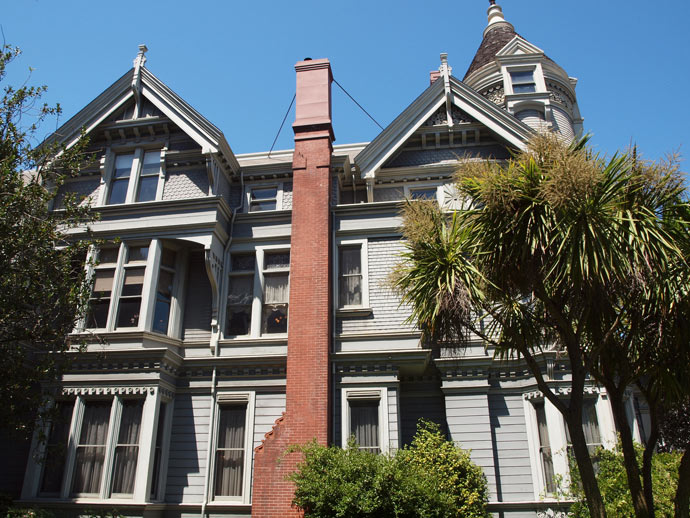 Side view of Haas-Lilienthal House.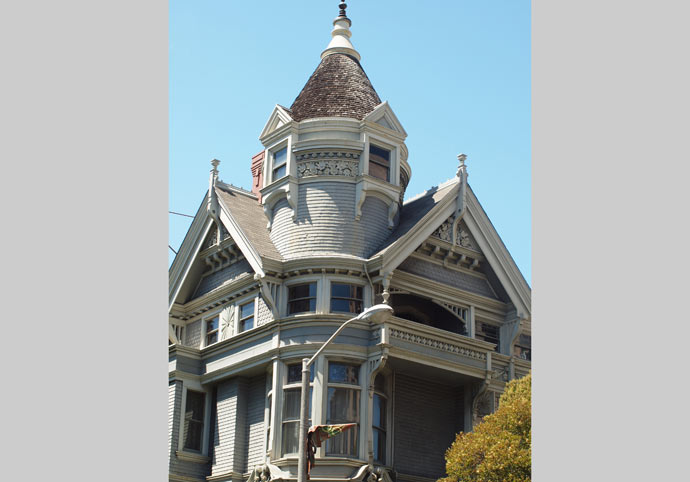 Turret and corner view of Haas-Lilienthal House.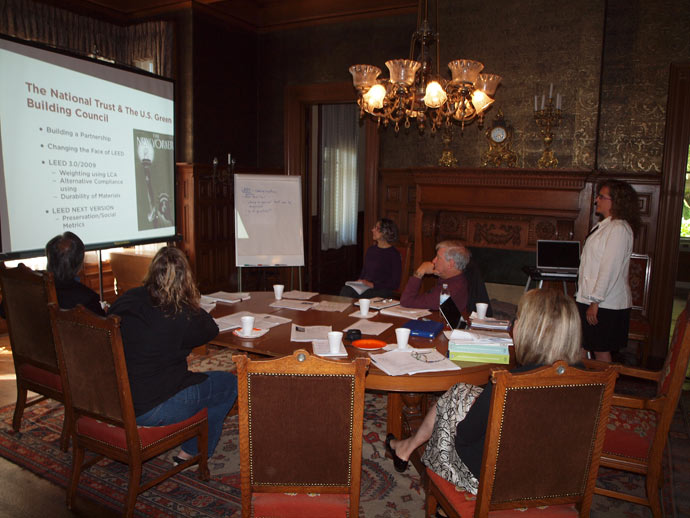 Eco-charrette in the dining room of the Haas-Lilienthal House.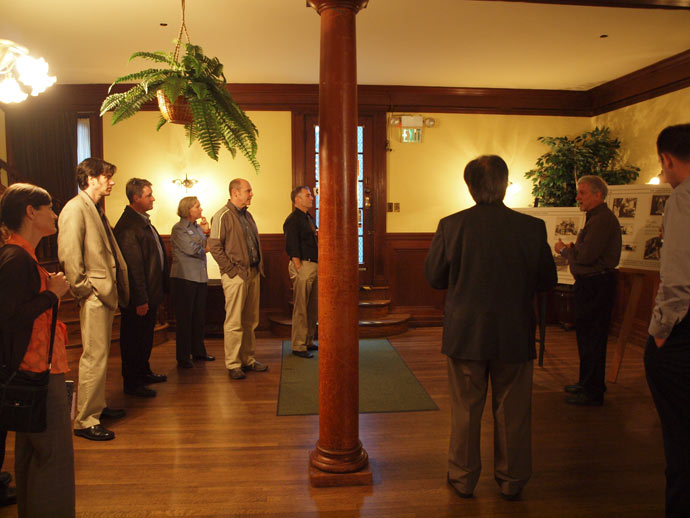 Partners' tour during eco-charrette in the basement of the Haas-Lilienthal House.