BELVEDERE CASTLE, Central Park
New York, New York
Contributing Component of a National Historic Landmark District
Local Landmark
Restoration and adaptive use of National Historic Landmark complex designed in 1869 by Frederick Law Olmsted & Calvert Vaux as a folly overlooking Manhattan's original reservoir.  The Castle was reinvented as a children's discovery center and included complex technological preservation approaches due to the location of the building on a Manhattan schist outcropping overlooking a pond and the Great Lawn.
Barbara Campagna, with her previous firm Campagna & Russo Architects,  was the architect for the restoration and adaptive use of the site, implementing early sustainability approaches such as the use of low VOC paints and coatings and natural ventilation. The project involved complete repointing, repair of spalled and cracked Manhattan schist and granite, cleaning and repair of interior slate floors and most significantly the design of new casement windows and doors in steel with operable wrought iron security grilles.  The design intent of the new windows was to install durable and safe windows which would recede into the deep wall openings, harkening back to the original appearance of the open-air folly.  Its successful reuse reactivated a central area of Central Park.
Client: Central Park Conservancy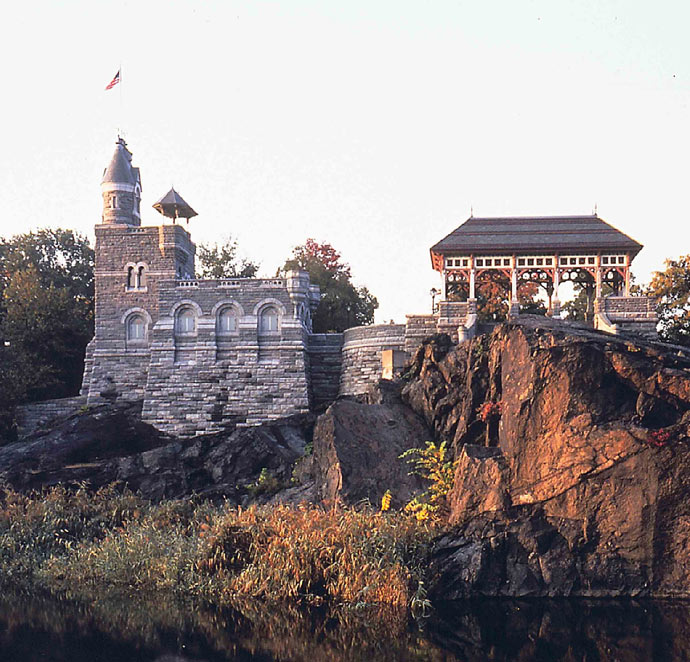 Belvedere Castle and the Northwest Pavilion before restoration, Photographer Justin Van Soest.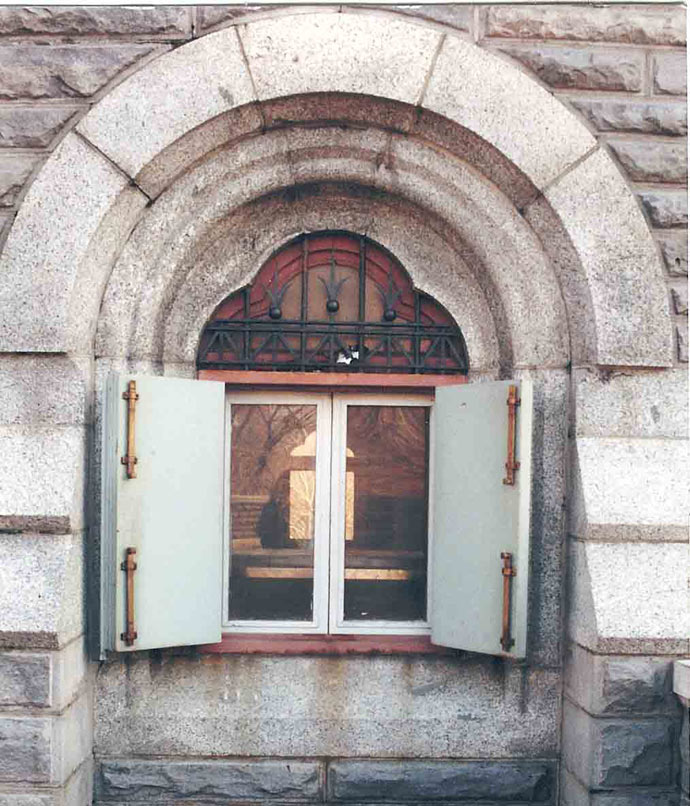 Window before restoration, exterior.
Window before restoration, interior.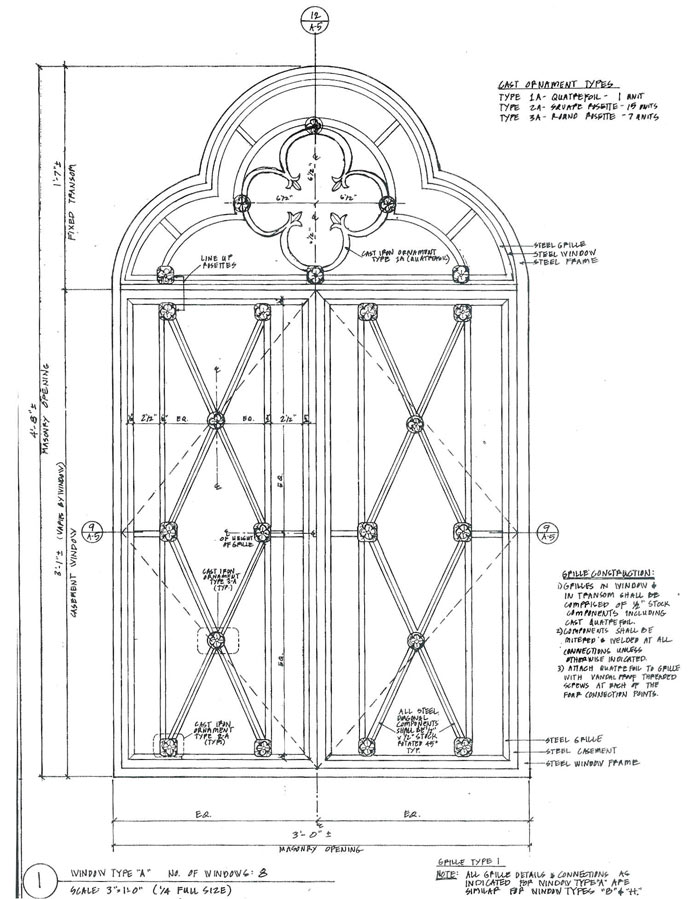 Construction drawing for steel replacement casement windows.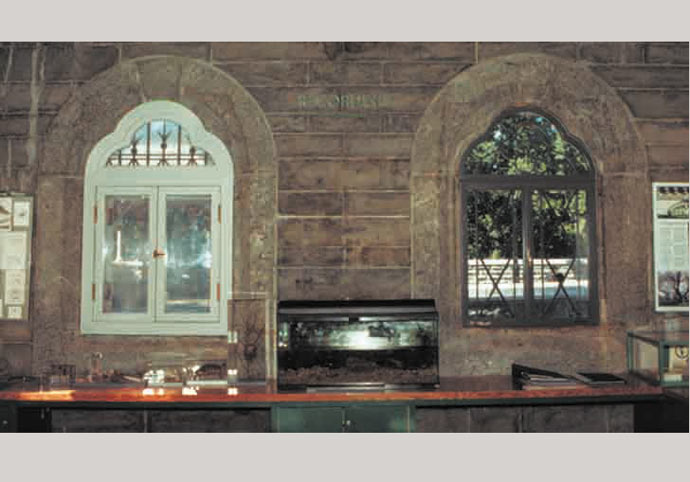 Interior of Belvedere Castle during construction.  Windows before and after restoration.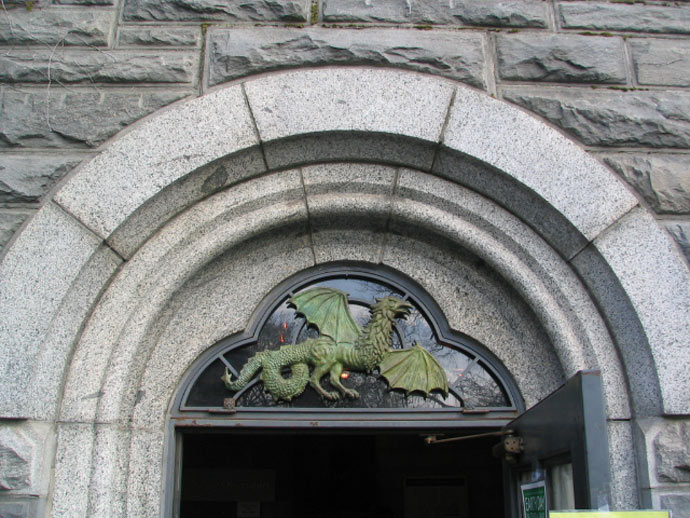 Main entrance, after restoration.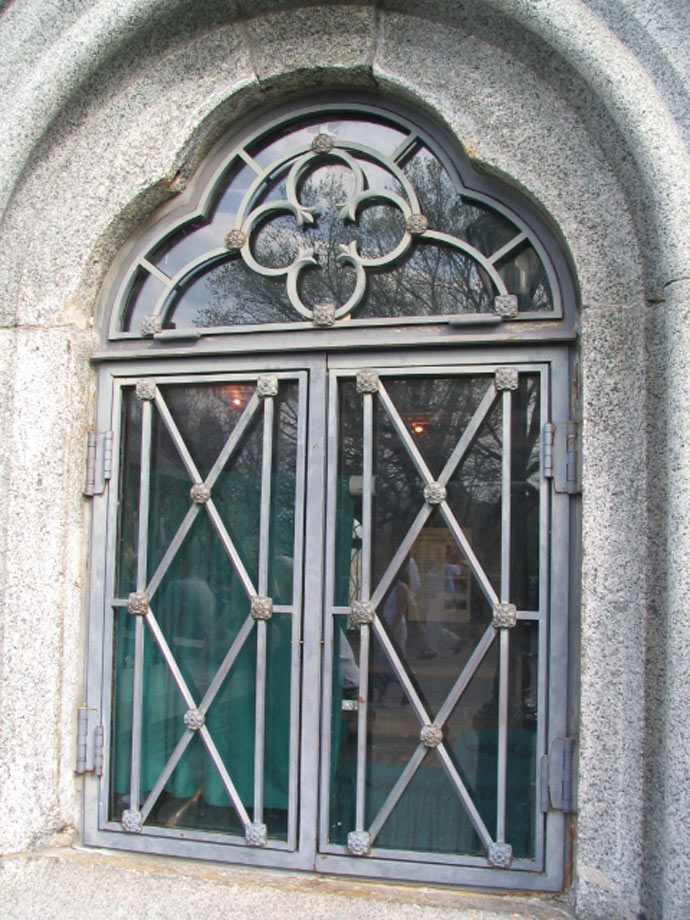 Steel replacement casement windows, after restoration.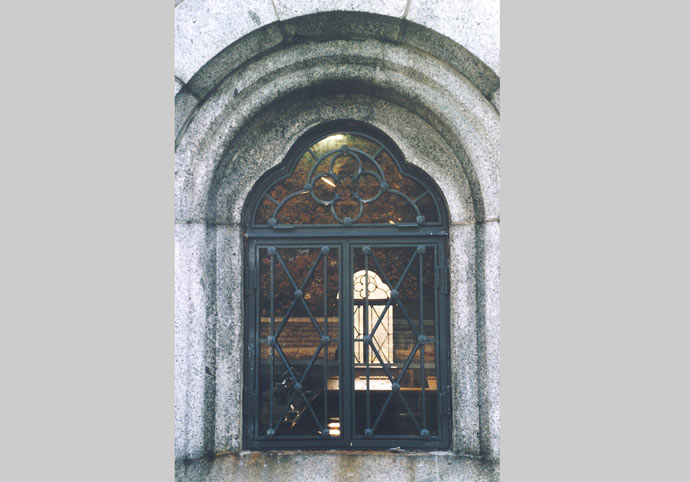 Steel replacement window and transom, exterior, after restoration.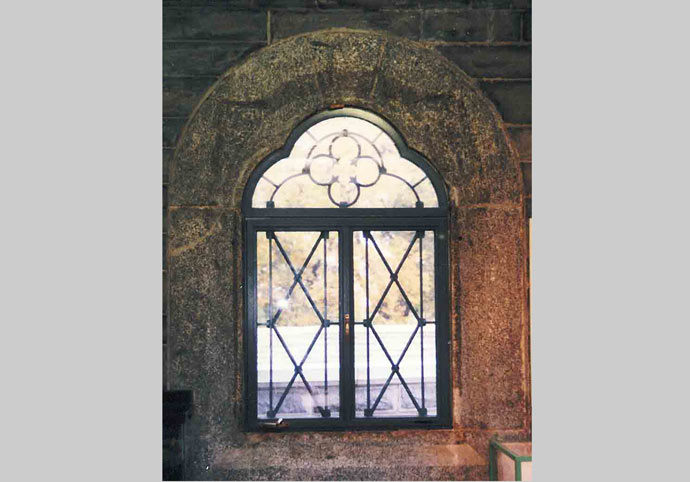 Steel replacement window and transom, interior, after restoration.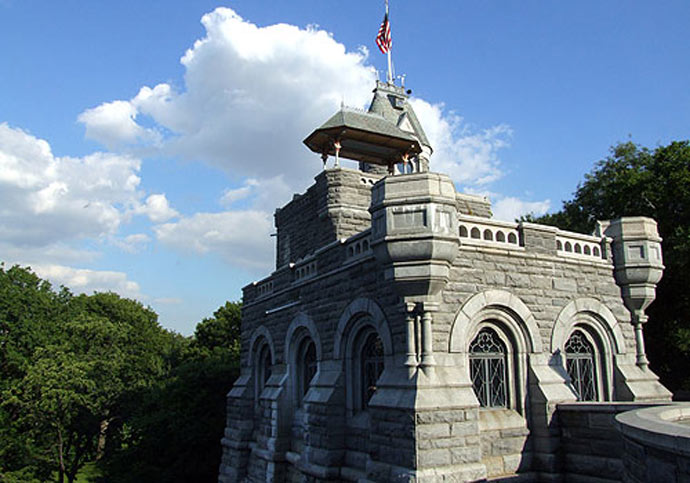 The Belvedere Castle from the Northwest Pavilion, after restoration.